Subscribe in a reader
May 2010
Volume 2, Issue 5
---
---
Check Your Calendars!!
One Book South Dakota
throughout 2010
Choose Privacy Week
May 2-8, 2010
Preservation Week
May 9-15, 2010
Children's Book Week
May 10-16, 2010
SD School Library Survey
Deadline May 31, 2010
ALA Annual Conference
June 24-29, 2010
---
---
Children's and YA Services
2010 South Dakota Children's Book Award winners announced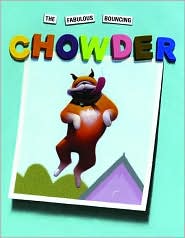 The Fabulous Bouncing Chowder, written and illustrated by Peter Brown, is the winner of the 2010 Prairie Bud Award.
Written by Barbara O'Connor, How to Steal a Dog received the most votes to win the Prairie Pasque Award for 2010, where only four votes separated the top two vote-getters.
Sponsored by the South Dakota Library Association, the contest features two lists of 15 nominated titles: the Prairie Bud contest books are for students in grades K-2; Prairie Pasque, for grades 3-5. To qualify to vote, students are to read at least five books from the list of 15 nominees for their grade level; they then vote for their favorite. The book receiving the most votes on each list receives the award.
Of course, the real winners in the contest are the 13,450 (nearly 2000 more than in 2009) students across the state who read the books and chose a favorite. A total of 84 voting surveys were submitted by school and public libraries statewide. 8,962 votes were cast by grades K-2 students for books on the Prairie Bud list; 4,488 students in grades 3-5 voted in the Prairie Pasque contest.
In order by number of votes received, the top five Prairie Bud books for 2010 are:
The Fabulous Bouncing Chowder by Peter Brown
When Dinosaurs Came with Everything by Elisa Broach
That Rabbit Belongs to Emily Brown by Cressida Cowell
Max's Dragon by Kate Banks
Mary and the Mouse, the Mouse and Mary by Beverly Donofrio
The top five Prairie Pasque books for 2010, again, in order by number of votes, are:
How to Steal a Dog by Barbara O'Connor
The Invention of Hugo Cabret by Brian Selznick
No Talking by Andrew Clements
Captain Raptor & the Space Pirates by Kevin O'Malley
Spiders by Nic Bishop
Curious about the number of votes received by each of this year's nominees? Review Prairie Bud and Pasque Winners.
View the 2010/2011 Prairie Bud/Prairie Pasque nominees by clicking on 2010-11 Master List.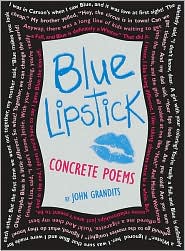 Winners of YARP/South Dakota Teen Choice Book Awards
The Middle School Winner:
Blue Lipstick: Concrete Poems by John Grandits (144 votes, 462 stars)
Runner Up:
Shark Girl by Kelly Bingham (101 votes, 362 stars)
The High School Winner:
Thirteen Reasons Why by Jay Asher (114 votes, 428 stars)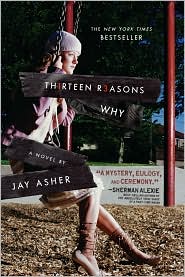 Runner Up:
I Heart You, You Haunt Me by Lisa Schroeder (113 votes, 417 stars)
Another Children's Classic Makes the Jump to the Big Screen
Coming this July to theaters is "Ramona and Beezus!" Who can forget the mis-adventures and big dreams of Ramona Quimby and the endless annoyance she brought to her sister Beezus? For more information and to see a preview of the movie go to www.ramonaandbeezus.com.
Updates from the Collaborative Summer Library Program Annual Conference
Hot off the presses! The summer reading program slogans for 2012 are: Children's – "Dream Big – Read," Teen – "Own the Night," and Adult – "Between the Covers" (night/nighttime themes). The general theme for 2013 is "underground." There are some more exciting things coming for 2011 so stay tuned to the listserv and Cornerstone!
---