Subscribe in a reader
April 2012, Volume 4, Issue 4
---
---
Check Your Calendars!!
Month of the Military Child
April
School Library Month
April
National Library Week
April 8-14
Preservation Week
April 22-28
Money Smart Week
April 22-28
World Book Night
April 23
Dia de los Ninos, Dia de los Libros
April 30
Children's Book Week
May 7-13
---
Featured e-Resources of the Month
Support Common Core literacy with electronic resources, part 2
---
Welcome to the Cornerstone Archives. Find the current newsletter at sdslcornertsone.blogspot.com.
In this month's issue
Library Headlines
Attention public library boards and directors: relax, recharge, reconnect
2012 School Library Survey opens April 1
April Continuing Education Opportunities
School Library Chats, 21 Century School Librarian Boot Camp, and MORE!
Continue on to full listings
Children's and YA Services
Jump Start takes on a blizzard
Featured e-Resources of the Month
Support Common Core literacy with electronic resources, part 2
Grant Opportunities
Jan Stauber Grant for Sherlock Holmes Programs
The National Gallery of Art Free-Loan Program
Library Development
School and public librarians: the SDSL Research Department is here for you!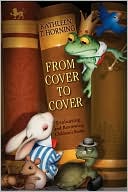 From Cover to Cover: Evaluating and Reviewing Children's Books and other resources in the news
Board Talk
School Libraries
April is School Library Month: You belong @ your library®
School Library Policies: Are you prepared?
Here's the scoop on School Library Chat #2
Putting the new School Library Standards into action: Part 4
Why Didn't I Think of That?
Douglas High School Library takes Cinderella to the Culture Fair
Bennett County Library draws old and young with shared activities
Famous faces come alive at Jones County Elementary
---
next: Library Headlines
The Cornerstone monthly e-newsletter is created by the South Dakota State Library. For more information on how to be a part of this newsletter, please contact us via e-mail with your questions and ideas.