Access Services | Cataloging and Metadata | Bibliographies
March 2012
The State Library Collection focuses on materials about South Dakota, government, libraries, and education.
Book covers are displayed through an affiliate contract with Barnes & Noble.com.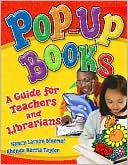 Pop-Up Books: A Guide for Teachers and Librarians
Nancy Larson Bluemel and Rhonda Harris Taylor
Libraries Unlimited (2012), Edition: annotated edition, Paperback, 324 pages
ISBN: 1591583985 / 9781591583981
---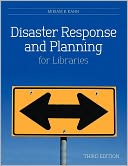 Disaster Response and Planning for Libraries
Miriam B. Kahn
Amer Library Assn Editions (2012), Edition: 3, Paperback, 176 pages
ISBN: 083891151X / 9780838911518
---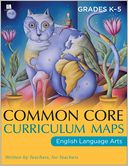 Common Core Curriculum Maps in English Language Arts, Grades K-5 (Common Core Series)
Common Core
Jossey-Bass (2011), Edition: 1, Paperback, 464 pages
ISBN: 1118108221 / 9781118108222
---
Rethinking Aging: Growing Old and Living Well in an Overtreated Society
Hadler Nortin M.
The University of North Carolina Press (2011), Edition: 1, Hardcover, 288 pages
ISBN: 0807835064 / 9780807835067
---
Lakota Portraits: Lives of the Legendary Plains People
Joseph Agonito
TwoDot (2011), Edition: First, Paperback, 352 pages
ISBN: 0762772123 / 9780762772124
---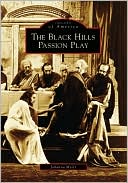 Black Hills Passion Play (Images of America: South Dakota)
Johanna Meier
Arcadia Publishing (2008), Paperback, 128 pages
ISBN: 0738552356 / 9780738552354
---
Buffalo Gap Frontier: Pioneers, Ranchers, and Oglala Lakota All Shared the Same Landscape in a Tenuous Peace
Bernie Keating
Pine Hill Press, Inc. (2008), Hardcover, 210 pages
ISBN: 1575793717 / 9781575793719
---
American Indians and the Fight for Equal Voting Rights
Laughlin McDonald
University of Oklahoma Press (2010), Hardcover, 360 pages
ISBN: 0806141131 / 9780806141138
---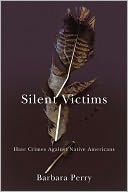 Silent Victims: Hate Crimes Against Native Americans
Barbara Perry
University of Arizona Press (2008), Paperback, 176 pages
ISBN: 081652596X / 9780816525966
---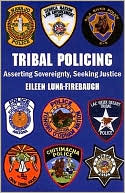 Tribal Policing: Asserting Sovereignty, Seeking Justice
Eileen Luna-Firebaugh
University of Arizona Press (2007), Paperback, 168 pages
ISBN: 0816524343 / 9780816524341
---
The Long Hard Winter of 1880-81: What was it Really Like?
Dan L. White
CreateSpace (2011), Paperback, 156 pages
ISBN: 1466477687 / 9781466477681
---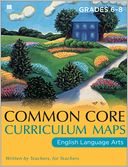 Common Core Curriculum Maps in English Language Arts: Grades 6-8 (Common Core Series)
Common Core
Jossey-Bass (2011), Edition: 1, Paperback, 240 pages
ISBN: 1118108213 / 9781118108215
---
Nfpa 101: Life Safety Code 2012
National Fire Protection Agency
Natl Fire Protection Assn (2011), Paperback, 495 pages
ISBN: 1455900982 / 9781455900985
---
Participants in the Battle of the Little Big Horn: A Biographical Dictionary of Sioux, Cheyenne and United States Military Personnel
Frederic C. III Wagner
McFarland & Company (2011), Hardcover, 240 pages
ISBN: 0786462892 / 9780786462896
---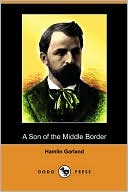 A Son of the Middle Border
Hamlin Garland
Borealis Books (2007), Paperback, 384 pages
ISBN: 087351565X / 9780873515658
---
Comic Book Collections for Libraries
Bryan D. Fagan and Jody Condit Fagan
Libraries Unlimited (2011), Paperback, 162 pages
ISBN: 159884511X / 9781598845112
---
True Stories of Censorship Battles in America's Libraries
Valerie Nye and Kathy Barco
Amer Library Assn Editions (2012), Paperback, 176 pages
ISBN: 0838911307 / 9780838911303
---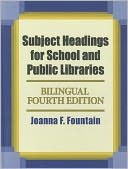 Subject Headings for School and Public Libraries: Bilingual Fourth Edition (English and Spanish Edition)
Joanna F. Fountain
Libraries Unlimited (2012), Edition: 4, Hardcover, 414 pages
ISBN: 1563088533 / 9781563088537
---
Value-Packed Booktalks: Genre Talks and More for Teen Readers
Lucy Schall
Libraries Unlimited (2011), Edition: 1, Paperback, 261 pages
ISBN: 159884735X / 9781598847352
---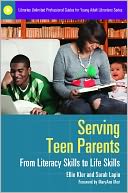 Serving Teen Parents: From Literacy to Life Skills (Libraries Unlimited Professional Guides for Young Adult Librarians Series)
Ellin Klor and Sarah Lapin
Libraries Unlimited (2011), Paperback, 200 pages
ISBN: 1598846930 / 9781598846935
---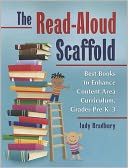 The Read-Aloud Scaffold: Best Books to Enhance Content Area Curriculum, Grades Pre-K-3
Judy Bradbury
Libraries Unlimited (2011), Paperback, 180 pages
ISBN: 1598846841 / 9781598846843
---
School Library Management: Just the Basics
Patricia A. Messner and Brenda S. Copeland
Libraries Unlimited (2011), Edition: 1, Paperback, 120 pages
ISBN: 1598848348 / 9781598848342
---
Pipestone: My Life in an Indian Boarding School
Adam Fortunate Eagle
University of Oklahoma Press (2010), Paperback, 248 pages
ISBN: 080614114X / 9780806141145
---
Common Core Curriculum Maps in English Language Arts, Grades 9-12 (Common Core Series)
Common Core
Jossey-Bass (2011), Edition: 1, Paperback, 288 pages
ISBN: 1118108205 / 9781118108208
---
Copyright Catechism II: Practical Answers to Everyday School Dilemmas (Copyright Series)
Carol Ann Simpson
Linworth (2011), Paperback, 166 pages
ISBN: 1598848488 / 9781598848489
---
Book Clubbing!: Successful Book Clubs for Young People
Carol Littlejohn
Linworth (2011), Edition: 1, Paperback, 128 pages
ISBN: 1586834142 / 9781586834142
---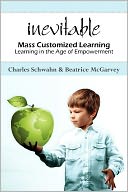 Inevitable: mass customized learning
Chuck Schwahn and Bea McGarvey
CreateSpace (2010), Paperback, 212 pages
ISBN: 1453748628 / 9781453748626
---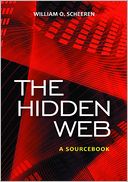 The Hidden Web: A Sourcebook
William O. Scheeren
Libraries Unlimited (2012), Paperback, 114 pages
ISBN: 1598846272 / 9781598846270
---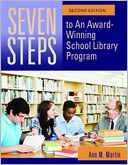 Seven Steps to an Award-Winning School Library Program
Ann M. Martin
Libraries Unlimited (2012), Edition: 2, Paperback, 95 pages
ISBN: 159884766X / 9781598847666
---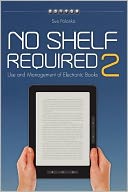 No Shelf Required 2: Use and Management of Electronic Books
Sue Polanka
Amer Library Assn Editions (2011), Paperback, 272 pages
ISBN: 0838911455 / 9780838911457
---
---