Access Services | Cataloging and Metadata | Bibliographies
March 2010
The State Library Collection focuses on materials about South Dakota, government, libraries, and education.
Book covers are displayed through an affiliate contract with Barnes & Noble.com.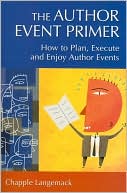 The Author Event Primer: How to Plan, Execute and Enjoy Author Events
Langemack, Chapple
Libraries Unlimited (2007), Paperback, 204 pages.
ISBN 1591583020 / 9781591583028
---
The Complete RFID Handbook: A Manual and DVD for Assessing, Implementing, and Managing Radio Frequency Identification Technologies in Libraries
Diane Marie Ward
Neal Schuman Publishers (2007), Paperback, 261 pages
ISBN 1555706029 / 9781555706029
---
Crossing the Generational Divide - From Boomers to Zoomers (Essential Skills for Managing the Modern Workforce)
Wendover, Robert W.
National Press Publications (2007), Paperback.
---
The Customer-Focused Library: Re-Inventing the Public Library From the Outside-In
Joseph R. Matthews
Libraries Unlimited (2009), Edition: 1, Paperback, 95 pages
ISBN 1591588758 / 9781591588757
---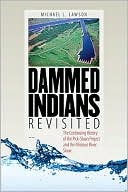 Dammed Indians Revisited: The Continuing History of the Pick-Sloan Plan and the Missouri River Sioux
Lawson, Michael L.
South Dakota State Historical Society (2009), Paperback, 397 pages.
ISBN 0979894018 / 9780979894015
---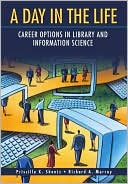 A Day in the Life: Career Options in Library and Information Science
Murray, Richard
Publication Libraries Unlimited (2007), Paperback, 464 pages.
ISBN 1591583640 / 9781591583646
---
Emerging Issues in Academic Library Cataloging & Technical Services
Primary Research Group Staff
Primary Research Group (2007), Paperback, 132 pages.
ISBN 157440086X / 9781574400861
---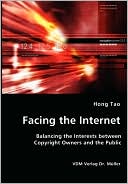 Facing the Internet - Balancing the Interests between Copyright Owners and the Public
Tao; Hong
VDM Verlag Dr. Mueller e.K. (2007), Paperback, 284 pages.
ISBN 383642794X / 9783836427944
---
FRBR: A Guide for the Perplexed
Maxwell; Robert
ALA Editions (2009), Edition: illustrated edition, Paperback, 164 pages.
ISBN 0838909507 / 9780838909508
---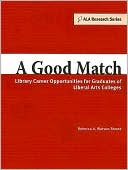 A good match : library career opportunities for graduates of liberal arts colleges
Rebecca Watson-Boone
Chicago : American Library Association, 2007.
ISBN 0838909418 / 9780838909416
---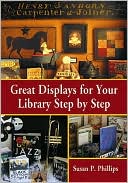 Great Displays for Your Library Step by Step
Phillips; Susan P.
McFarland (2008), Paperback, 248 pages.
ISBN 0786431644 / 9780786431649
---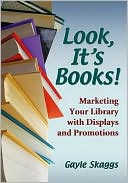 Look, It's Books!: Marketing Your Library With Displays and Promotions
Skaggs; Gayle
McFarland (2008), Paperback, 194 pages.
ISBN 0786431326 / 9780786431328
---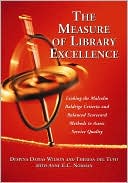 The Measure of Library Excellence: Linking the Malcolm Baldrige Criteria and Balanced Scorecard Methods to Assess Service Quality
Wilson, Despina Dapias; Theresa del Tufo and Anne E. C. Norman.
Publication McFarland (2007), Paperback, 220 pages.
ISBN 0786430362 / 9780786430369
---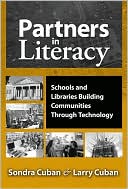 Partners in Literacy
Cuban, Sondra; Cuban, Larry
Publication Teachers College Press (2007), Paperback, 160 pages.
ISBN 0807747955 / 9780807747957
---
Reading Rants: Guide to Books That Rock! (Teens @ the Library) (Teens @ the Library)
Hubert, Jennifer
Neal-Schuman Publishers (2007), Paperback, 200 pages.
ISBN 1555705871 / 9781555705879
---
Striving to achieve : helping Native American students succeed
[Denver, Colo.] : National Caucus of Native American State Legislators, c2008.
ISBN 1580244998 / 9781580244992
---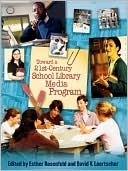 Toward a 21st-Century School Library Media Program
Rosenfeld, Esther
The Scarecrow Press, Inc. (2007), Paperback, 442 pages.
ISBN 0810860317 / 9780810860315
---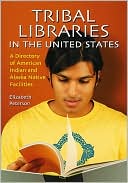 Tribal Libraries in the United States: A Directory of American Indian and Alaska Native Facilities
Peterson, Elizabeth
McFarland & Company (2007), Paperback, 136 pages.
ISBN 0786429399 / 9780786429394
---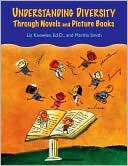 Understanding Diversity Through Novels and Picture Books
Knowles, Elizabeth; Smith, Martha
Publication Libraries Unlimited (2007), Edition: Reprint, Paperback, 156 pages.
ISBN 159158440X / 9781591584407
---
Using Benchmarking, Needs Assessment, Quality Improvement, Outcome Measurement, and Library Standards: A How-to-do-it Manual with CD-ROM (How-to-Do-It Manual for Librarians)
Dudden, Rosalind Farnam
Neal-Schuman Publishers (2007), Paperback, 464 pages.
ISBN 1555706045 / 9781555706043
---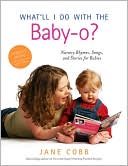 What'll I Do with the Baby-o?: Nursery Rhymes, Songs, and Stories for Babies
Cobb, Jane
Black Sheep Press (2007), Edition: Pap/Com, Paperback, 256 pages.
ISBN 0969866615 / 9780969866619
---
XML Demystified
Keogh, James; Davidson, Ken
Publication McGraw-Hill Osborne Media (2005), Edition: 1, Paperback, 221 pages.
ISBN 0072262109 / 9780072262100
---
---