The South Dakota State Library (SDSL) partners with South Dakota Department of Game, Fish, and Parks to implement a State Park Pass program, Check Out South Dakota State Parks. SDSL has purchased a limited number of park passes for South Dakota public and academic libraries to check out to patrons, staff, students, and faculty.
How does it work?
Participating libraries for the State Park Pass program:
Allow entrance licenses to be checked out in the library by patrons free of charge.

Patrons may check out the entrance licenses for up to three days.
A Patron may check out an entrance license once per month.
There are no renewals or consecutive check outs for entrance licenses.

Market/promote the service to the community you serve.
Patrons are directed to a simple online survey when the park license is returned.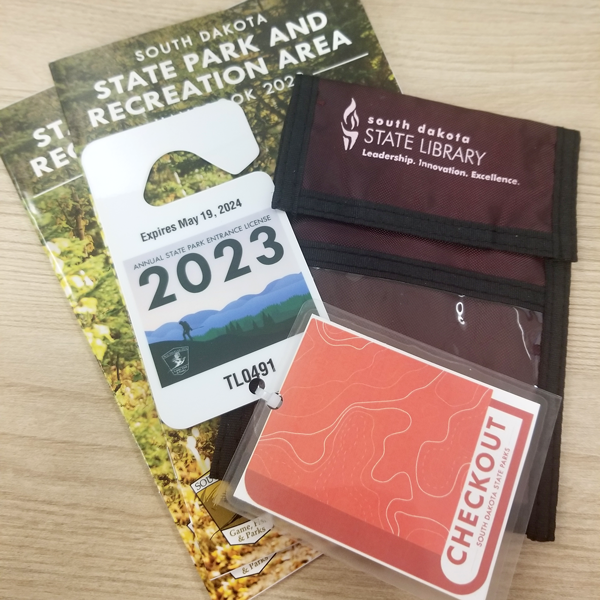 ---



This program is made possible with Library Services and Technology Act (LSTA) American Rescue Plan (ARP) funding available to the State Library through the Institute of Museum and Library Services (IMLS).
---