Digital Player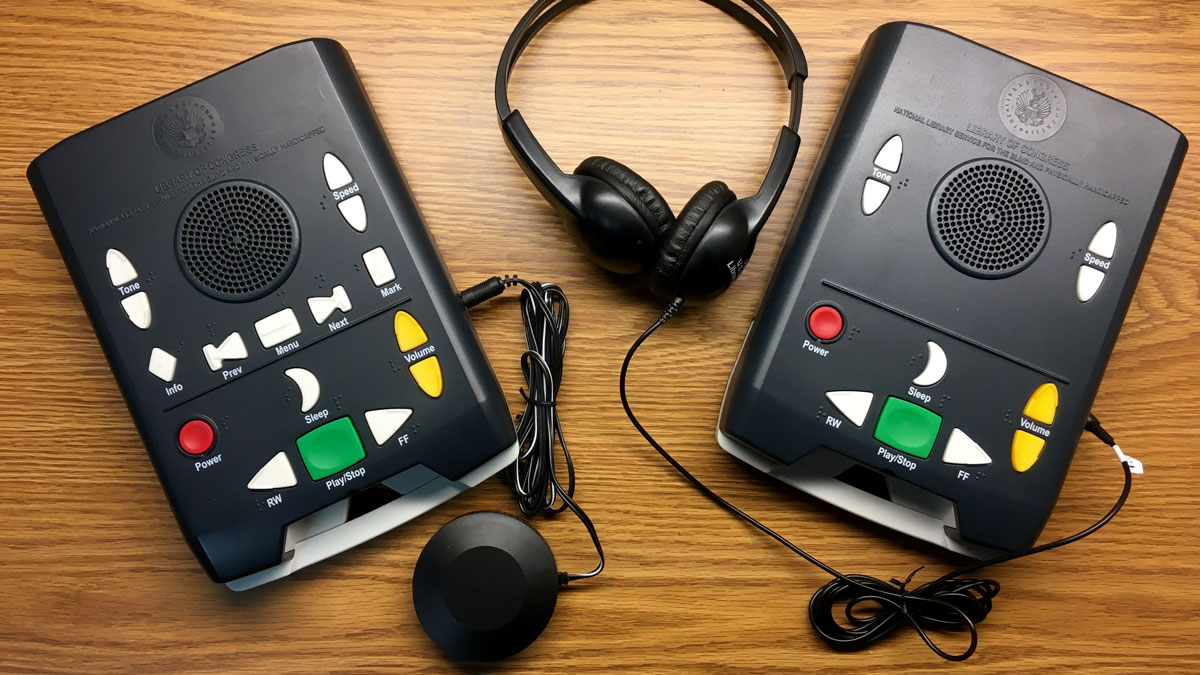 All the playback equipment and accessories have been designed for easy operation by disabled readers. All playback equipment is loaned to you free of charge for as long as you are actively borrowing books. We allow each patron one (1) digital player.
Plays digital talking books including NLS and Daisy
Plays digital audio files including MAR-WB+, MP3 and WAV
Standard machine has eight controls
Advanced machine has thirteen controls, including bookmarking features
Variable speed control
Portable
Rechargeable battery and electrical cord
Built-in audio instructions for using player
Accessories
Contact SD ALS to request more information about the following accessories.
Digital Players are equipped with headphone jacks. Headphones are provided upon request. The Digital Players will work with any other average headphone jack (3.5mm standard).
A pillow speaker is placed under your pillow and is normally heard only by you. Pillow speakers are only available for readers confined to bed.
A High Volume Player/headphone combination that will produce sounds up to 130 decibels is available for reader with severe hearing loss.
A special application form (available from your Reader Advisor) is necessary and must be signed by a physician or licensed audiologist. These units are supplied at no charge directly by NLS.