A Note from the New Manager, Kate Kosior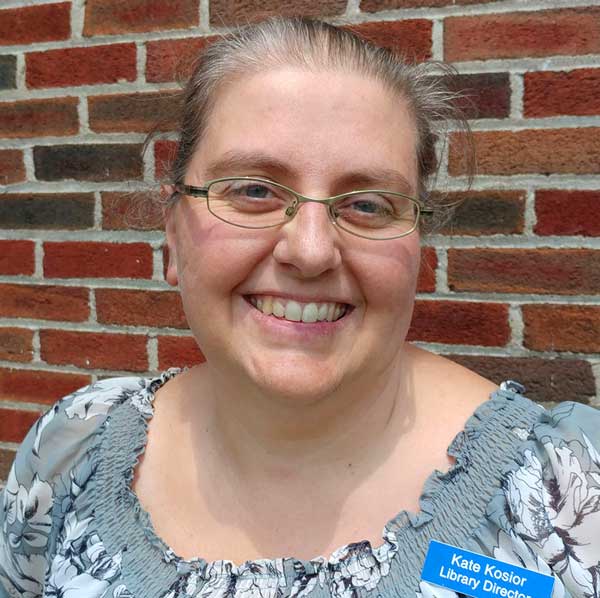 Hello! My name is Kate Kosior and I am the new manager of the South Dakota Braille and Talking Book Library. I am so excited to be here and have some space to tell you a bit about myself.
I come to the library with a wealth of experience in both libraries and blindness. In 2000, I was awarded an M.A. in Rehabilitation of the Blind with a concentration in rehabilitation teaching from the University of Arkansas at Little Rock. I did a practicum at Lions World Services for the Blind in Little Rock, then completed my internship at the Carroll Center for the Blind in Boston MA before working for three years at the Massachusetts Association for the Blind as the rehabilitation coordinator of the Elder Blind Program. After relocating to Virginia, I spent five years working for the state as a rehabilitation teacher with the Department for the Blind and Vision Impaired, where I eventually served a caseload of seven counties primarily around rural parts of Northern Virginia.
In 2011, I decided to switch gears and started work on my MLIS, which I earned in 2016 from the University of Arizona. Starting in 2017, I spent three years as the director of a small library in rural New York State. Part of my work there was to do lots of outreach to the local community and help bring our services to more and more patrons. As such, our library won an award for Outstanding Community Partnership in 2019 and I was selected as one of eight librarians in the United States to participate in the Rural Libraries and Social Well Being research project. You can learn more about that at rurallibraries.org if you are interested and see the tools I created as well.
I have been looking for a position with the National Library Service or with a Braille and Talking Book library since earning my MLIS, as it would allow me to combine the two passions of my adult career. My Facebook friend of ten years, Mary, who I had never met in 'real life' told me about the opening of this position earlier this year, and I applied, thinking there was no way that I would get the job, nor did I plan to move to South Dakota. Imagine my surprise when I was offered the job just a few weeks later and when my family decided we wanted to move by a vote of 3-0! We agreed that this was the opportunity of a lifetime, and in May, we moved to Pierre and (Mary and I are now real-life friends!)
My family consists of me, my fiancé Greg, my 12-year-old daughter Leah, and our four cats (The Empress, Stepstool, Lord Dimwit, and Furrington), who did not especially enjoy the road trip to SD. We have settled into Pierre nicely and absolutely love it here. I am a proud third generation librarian, following in the steps of my great-aunt who was a public librarian, and my aunt who is an academic librarian. I'm pretty sure my niece is thus destined to be a librarian as well! I have also worked professionally in the fields of foster care and foreign exchange.
My favorite book is Last Days of Summer by Steve Kluger, which I read every year. Favorite authors include Philip Gulley, Stuart McLean, and Janet Evanovich. I am presently working my way through Hugh Howey's Silo series, which my daughter and I are reading together. I took up both gardening and baking as my Covid-quarantine hobbies, I'm obsessed with British television, and I'm looking forward to my wedding in October after having to cancel it twice last year!
I look forward to serving South Dakotans as our Braille and Talking Book Library staff continues to provide you with this valuable service. Please do not hesitate to contact any of us with questions or concerns. I look forward to speaking with you.
Kate Kosior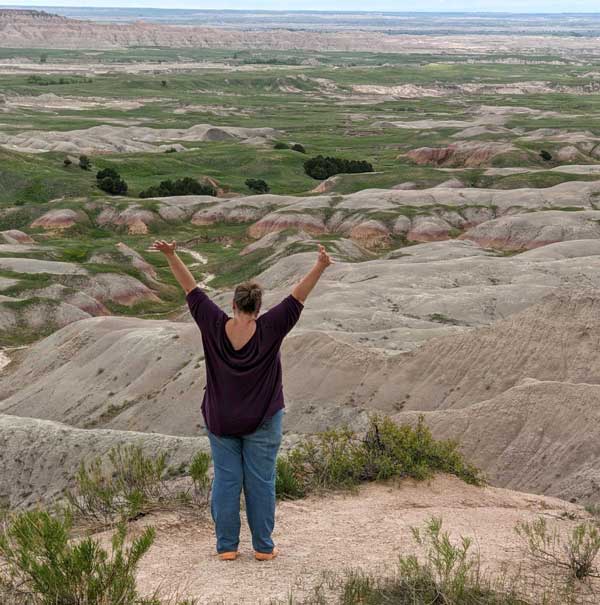 ---