Access Services | Cataloging and Metadata | Bibliographies
June 2011
The State Library Collection focuses on materials about South Dakota, government, libraries, and education.
Found a title you want? If you wish to check out one of these titles, please call us at the (State Library) 773-3131 and we can have your title(s) up front at the Information Desk waiting for you.
Book covers are displayed through an affiliate contract with Barnes & Noble.com.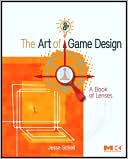 The Art of Game Design: A book of lenses
Jesse Schell
Morgan Kaufmann (2008), Edition: 1, Paperback, 512 pages
ISBN: 0123694965 / 9780123694966
---
Assault on the Deadwood Stage: Road Agents and Shotgun Messengers
Robert K. Dearment
Univ of Oklahoma Pr (Trd) (2011), Hardcover, 272 pages
ISBN: 0806141824 / 9780806141824
---
Black Hills National Forest:: Harney Peak and the Historic Fire Lookout Towers (Images of America Series)
Jan Cerney and Roberta Sago
Arcadia Publishing (2011), Paperback, 128 pages
ISBN: 0738583707 / 9780738583709
---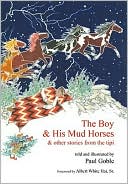 The Boy & His Mud Horses: & Other Stories from the Tipi
Paul Goble
World Wisdom (2010), Hardcover, 48 pages
ISBN: 1935493116/ 9781935493112
---
Collection Development and Management for 21st Century Library Collections: An Introduction
Vicki L. Gregory
Neal-Schuman Publishers, Inc. (2011), Edition: 1, Paperback, 300 pages
ISBN: 1555706517 / 9781555706517
---
Culture and Customs of the Sioux Indians (Culture and Customs of Native Peoples in America)
Gregory O. Gagnon
Greenwood (2011), Hardcover, 182 pages
ISBN: 0313384541 / 9780313384547
---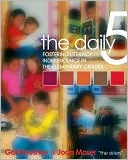 The Daily Five
Gail Boushey and Joan Moser
Stenhouse Publishers (2006), Edition: 1, Paperback, 136 pages
ISBN: 1571104291/ 9781571104298
---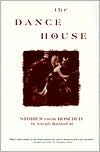 The Dance House: Stories from Rosebud
Joseph Marshall III
Red Crane Books (1998), Paperback, 248 pages
ISBN: 187861066X / 9781878610669
---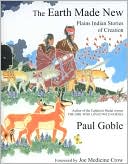 The Earth Made New: Plains Indian Stories of Creation
Paul Goble
World Wisdom (2009), Hardcover, 40 pages
ISBN: 1933316675 / 9781933316673
---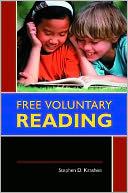 Free Voluntary Reading
Stephen D. Krashen
Libraries Unlimited (2011), Paperback, 90 pages
ISBN: 1598848445 / 9781598848441
---
Fundamentals of Government Information: Mining, Finding, Evaluating, and Using Government Resources
Eric J. Forte, Cassandra J. Hartnett, and Andrea L. Sevetson
Neal-Schuman Publishers (2011), Paperback, 450 pages
ISBN: 1555707378 / 9781555707378
---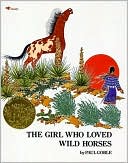 The Girl Who Loved Wild Horses
Paul Goble
Bradbury Press (1978), Hardcover, 32 pages
ISBN: 0878881212 / 9780878881215
---
How Not to Catch Fish: And Other Adventures of Iktomi
Joseph M. Marshall III
Circle Studios (2005), Edition: First Edition, Hardcover, 55 pages
ISBN: 0976802201 / 9780976802204
---

Iktomi Loses His Eyes: A Plains Indian Story
Paul Goble
Orchard Books (NY) (1999), Hardcover, 32 pages
ISBN: 0531302008 / 9780531302002
---
Indian Water, 1985: Collected Essays
Christine L. Miklas
Ailtp/American Indian Resources Institute (1986), Paperback, 137 pages
ISBN: 0939890062 / 9780939890064
---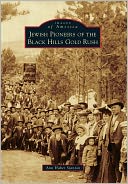 Jewish Pioneers of the Black Hills Gold Rush (Images of America Series)
Ann Haber Stanton
Arcadia Publishing (2011), Paperback, 128 pages
ISBN: 0738577812 / 9780738577814
---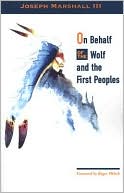 On Behalf of the Wolf and the First Peoples
Joseph M. Marshall, III
Museum of New Mexico Press (1995), Edition: Ill, Paperback, 235 pages
ISBN: 0890135169 / 9780890135167
---
Our Centennial Indian War and the Life of General Custer (Western Frontier Library)
Frances Fuller Victor
Univ of Oklahoma Pr (Trd) (2011), Hardcover, 208 pages
ISBN: 0806141735 / 9780806141732
---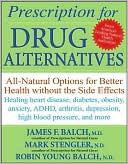 Prescription for Drug Alternatives: All-Natural Options for Better Health without the Side Effects
James Balch, Mark Stengler, and Robin Young-Balch
Wiley (2008), Edition: 1, Paperback, 504 pages
ISBN: 0470183993 / 9780470183991
---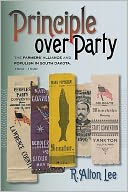 Principle Over Party: The Farmers' Alliance and Populism in South Dakota, 1880-1900
R. Alton Lee
South Dakota State Historical (2011), Edition: 1st, Hardcover, 272 pages
ISBN: 0979894093 / 9780979894091
---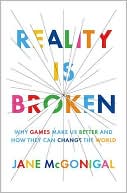 Reality Is Broken: Why Games Make Us Better and How They Can Change the World
Jane McGonigal
Penguin Press HC, The (2011), Hardcover, 400 pages
ISBN: 1594202850 / 9781594202858
---
Sherman Alexie in the Classroom: "This is not a silent movie. Our voices will save our lives"
Heather E. Bruce, Anna E. Baldwin, and Christabel Umphrey
Natl Council of Teachers (2008), Paperback, 146 pages
ISBN: 0814144578 / 9780814144572
---
Teens, Libraries, and Social Networking: What Librarians Need to Know (Libraries Unlimited Professional Guides for Young Adult Librarians Series)
Denise Agosto
Libraries Unlimited (2011), Paperback, 190 pages
ISBN: 1598845756 / 9781598845754
---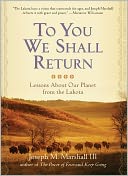 To You We Shall Return: Lessons About Our Planet from the Lakota
Joseph M. Marshall III
Sterling Ethos (2010), Hardcover, 192 pages
ISBN: 1402736088 / 9781402736087
---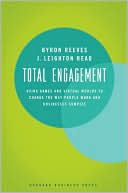 Total Engagement: Using Games and Virtual Worlds to Change the Way People Work and Businesses Compete
Byron Reeves, J. Leighton Read
Harvard Business School Press (2009), Edition: 1, Hardcover, 288 pages
ISBN: 142214657X / 9781422146576
---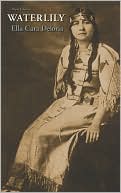 Waterlily, New Edition
Ella Cara Deloria
Bison Books (2009), Edition: New, Paperback, 296 pages
ISBN: 0803219040 / 9780803219045
---
Without a Net: Librarians Bridging the Digital Divide
Jessamyn C. West
Libraries Unlimited (2011), Paperback, 250 pages
ISBN: 1598844539 / 9781598844535
---
Workplace Learning and Leadership: A Handbook for Library and Nonprofit Trainers
Lori Reed, Paul Signorelli
Amer Library Assn Editions (2011), Paperback, 192 pages
ISBN: 0838910823 / 9780838910825
---
---