December Social Club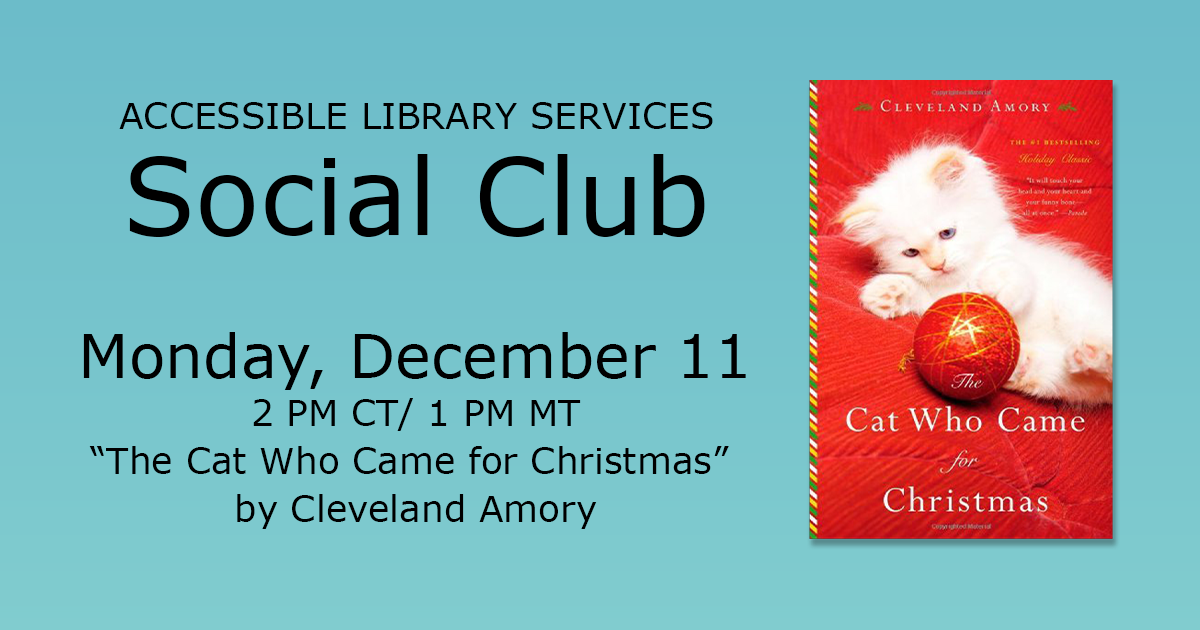 December 11 @ 2 PM CT/ 1 pm MT
We will be talking about the Christmas book "The Cat Who Came for Christmas" by Cleveland Amory. There will be a drawing for a Holiday Basket at the conclusion, for those who have joined us.
Ask your reader advisor and start reading the book today!
---
Social Club Recap!
September: Meet the Author
Scott White, National Federation of the Blind (NFB), discusses NFB-NEWSLINE®.
June: Meet the Author
Elizabeth Letts, author of "Finding Dorothy" and "The Eighty Dollar Champion"
March: Meet the Authors
Phil and Sandy Hamman discussed their book "Duct Tape Killer"

---
In 2023, the Social Club moved to quarterly Social Club meetings. Meetings are scheduled on the last Mondays in March, June, September, and just before Christmas in December.