In 2023, we will be transitioning to quarterly Social Club meetings. We will now meet on the final Mondays in March, June, and September and just before Christmas in December.
---
March Social Club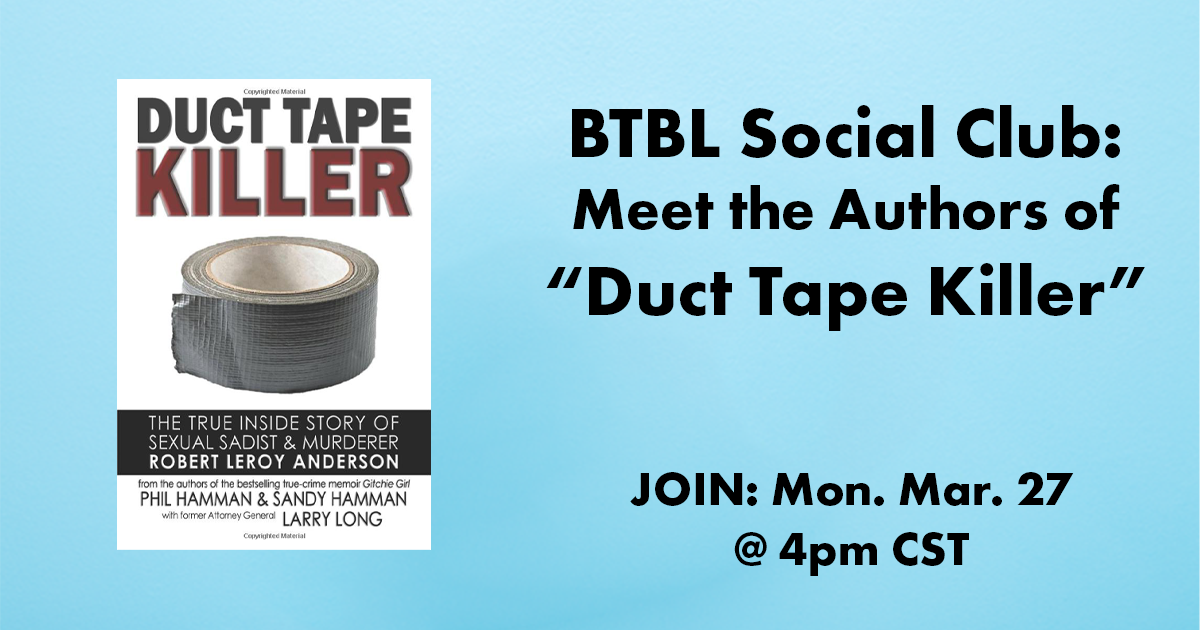 March 27 @ 4 PM CT
Author talk with Phil and Sandy Hamman "Duct Tape Killer: The true inside story of sexual sadist & murderer Robert Leroy Anderson" The true crime story of how prosecutor Larry Long and his team were able to piece together the sinister facts of the diabolical crimes taken place in southeast South Dakota.
DISCLAIMER: Some of the content may be graphic in nature and may be disturbing to some listeners. Audience discretion is advised.
---
Social Club Recap!
---
Funding for this program is made possible in part by the Institute of Museum and Library Services (IMLS) under the provisions of the Library Services and Technology Act (LSTA) as administered by the South Dakota State Library.