Dennis Warner
---
Dennis Warner presents library concerts for both adults and children. Sometimes, even both on the same day with a children's program in the afternoon and a second concert in the evening for adults and families.
The 2023 summer reading theme "All Together Now" fits perfectly with Warner's book and song, "Beads on One String" which reflects on how we are all connected throughout the world like beautiful beads on a necklace. His children's performance includes a reading of "Beads on One String", concluding with everyone singing the uptempo and fun song. Libraries have a unique opportunity to create a beading project for the kids leading up to Dennis' concert. Kids love beads and music, so it's a wonderful way to build excitement and anticipation for the event. For examples of possible beading projects, check out the photo album page at beadsononestring.net
Dennis Warner has toured throughout North America, including all 50 U.S. States. With 11 CD's to his credit and the author of the popular children's book "Beads on One String", he continues to grow his audience. His current CD, "Pilot Me" charted at #8 on the folk music worldwide radio charts in August 2020.
Warner has been featured: In concert at the Kennedy Center for the Performing Arts (Washington, D.C.) honoring the best of the unknown songwriters, in concert at the Parliament of the World's Religions international conference (Toronto, Canada) and as a special invited guest at the RoundGlass Music Awards (New York City) honoring those "who create music to make the world a better place."
For complete biographical information, please go to WarnerSongs.com
PRICING FOR LIBRARIES - 2023
$600-$1000 with South Dakota Touring Arts grants available to libraries and schools, available on a first-come, first-serve basis.
Special note: Dennis Warner is part of the South Dakota Touring Arts Roster . Grants are available to help bring a Dennis Warner Concert to non-profits like libraries and schools.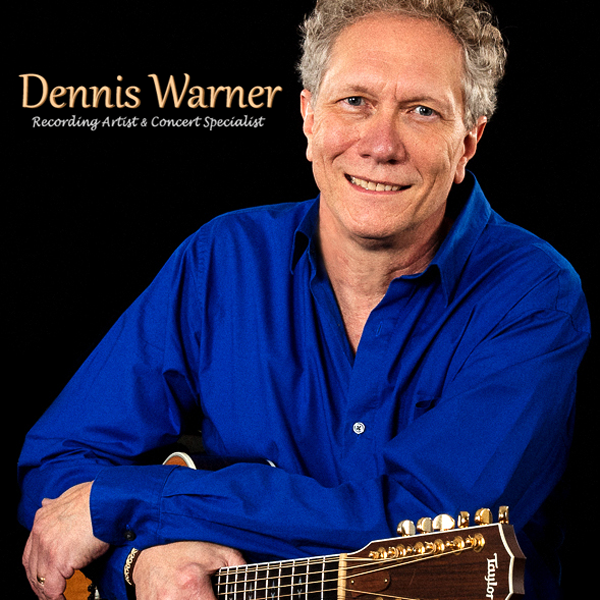 CONTACT INFO
Dennis Warner
Main Trail Productions
P.O. Box 365 Clearwater, MN 55320
1-800-870-1770
WarnerSongs.com
beadsononestring.net
---
Library Technology Coordinator