South Dakota Department of Education Bibliography of State Library
November 2022
Listed below are titles that have been added to the South Dakota State Library collection.
---
Power Lines : Connecting with Teens in Urban Communities Through Media Literacy / Jimmeka Anderson.

---

Introduction to Information Science / David Bawden.

---

Census of the Sioux and Cheyenne Indians of Pine Ridge Agency 1896-1897. Book 1 / Jeff Bowen.

---

Listen Wise : Teach Students to Be Better Listeners / Monica Brady-Myerov.

---

Teaching Life Skills at the Library : Programs and Activities on Money Management, Career Development, and More / Kimberli S. Buckley.

---

The Library as Forum in the Social Media Age / John Budd.

---

Ten Assessment Literacy Goals for School Leaders / Stephen J. Chappuis.

---

The Freckle report, 2021 : "Diverse or Digital?" :The Direction of Public Libraries : An Analysis of Public Library Services US, UK, and Australia / Tim Coates.

---

Prioritizing Health and Well-Being : Self-Care as a Leadership Strategy for School Leaders / Brian K. Creasman.

---

Reading Assessment to Promote Equitable Learning : An Empowering Approach for Grades K-5 / Laurie Elish-Piper.

---

Leading Data-Informed Change in Schools / Selena Fisk.

---

Crisis and Pandemic Leadership : Implications for Meeting the Needs of Students, Teachers, and Parents / Jeffrey Glanz.

---

48 Whispers : From Pine Ridge and the Northern Plains / Kevin Hancock.

---

Out of Loneliness : Murder and Memoir / Mary Woster Haug.

---

Ecology of Dakota Landscapes : Past, Present, and Future / W. Carter Johnson.

---

Ethics for Teachers and Middle Leaders : A Practical Guide / Trevor Kerry.

---

Taxonomies : Practical Approaches to Developing and Managing Vocabularies for Digital Information / Helen Lippell.

---

Standoff at High Noon : Another Battle Over the Truth in the Mystic Wild West / Bill Markley.

---

Fostering Employee By-in Through Effective Leadership Communication / Tim P. McMahon.

---

Online Instruction : A Practical Guide for Librarians / Emily Mroczek.

---

Ellsworth Air Force Base / Joseph T. Page II.

---

Building the Right Team : Maximizing Human Resources / Louis Pepe.

---

Unmute! : How to Master Virtual Meetings and Reclaim Your Sanity / Lauren Sergy.

---

Data-Driven Decisions : A Practical Toolkit for Library and Information Professionals / Amy Stubbing.

---

Liven Up Your Library : Design Engaging and Inclusive Programs for Tweens and Teens / Valerie Tagoe.

---

The Old Farmer's Almanac / Robert B. Thomas.

---

Trauma-Sensitive School Leadership : Building a Learning Environment to Support Healing and Success / Bill Ziegler.
---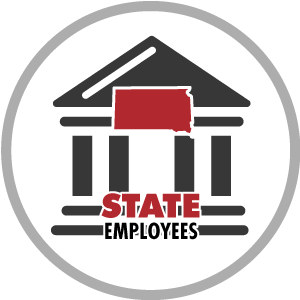 Acquisitions Library Associate