SDSL Collect + Connect Meet-ups
About
SDSL's Collect + Connect Meet-ups will be held monthly via Zoom. SDSL will be facilitating monthly chats for school, public, and academic libraries. These are informal chats to learn from colleagues and make connections. Stay tuned for scheduled times and registration through the SDSL Weekly Update on Tuesdays.
Collect + Connect Meet-ups are scheduled for the first Wednesday of the month at 3:30 PM MT (4:30 PM CT).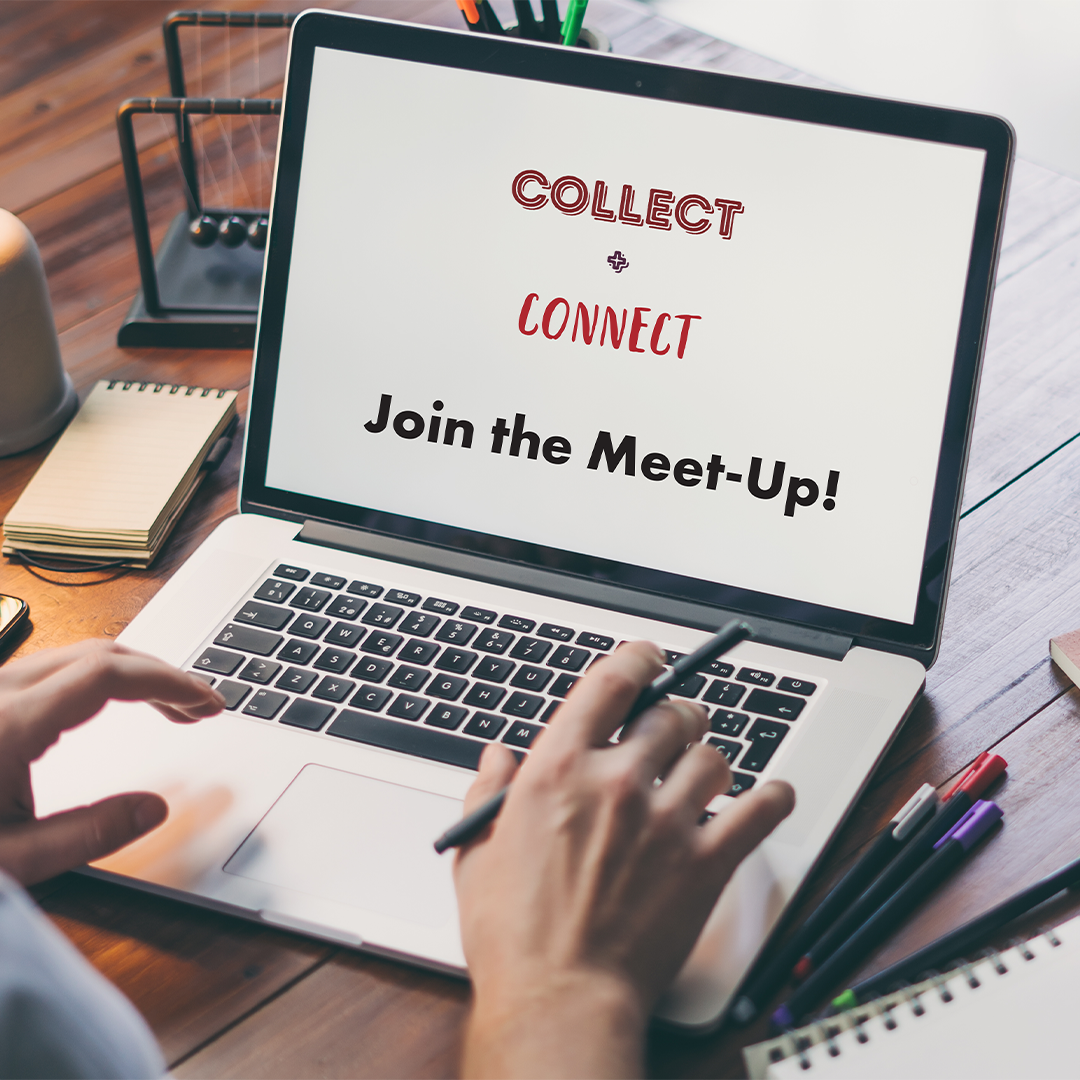 Registration is required. Once registered, you will receive a Zoom link on the morning of the event.
---
Schedule
2022-2023
School Libraries: Favorite Technology Tools
October 2022 Meet-Up
Wednesday Oct. 5, 3:30 PM MT (4:30 PM CT)
School Libraries: Genrefication and Weeding
November 2022 Meet-Up
Wednesday Nov. 2, 3:30 PM MT (4:30 PM CT)
School Libraries: Must-Have Books for the New Year
December 2022 Meet-Up
Wednesday Dec. 7, 3:30 PM MT (4:30 PM CT)
School Libraries: Favorite Databases & How You Use Them
January 2023 Meet-Up
Wednesday Jan. 4, 3:30 PM MT (4:30 PM CT)
School Libraries: Book Clubs
February 2023 Meet-Up
Wednesday Feb. 1, 3:30 PM MT (4:30 PM CT)
School Libraries: Favorite Lesson Plans
March 2023 Meet-Up
Wednesday Mar. 1, 3:30 PM MT (4:30 PM CT)
School Libraries: Charging Fines
April 2023 Meet-Up
Wednesday Apr. 5, 3:30 PM MT (4:30 PM CT)
School Libraries: Advocacy
May 2023 Meet-Up
Wednesday May 3, 3:30 PM MT (4:30 PM CT)
School Libraries: Flops and Successes
June 2023 Meet-Up
TBD
School Libraries: Makerspace and STEAM
July 2023 Meet-Up
TBD
Past events
School Libraries: Back-to-School, Wed. Aug. 10, 9 AM MT (10 AM CT)
School Libraries: Collaboration with Teachers and with Public Libraries, Wed. Sept. 7, 3:30 PM MT (4:30 PM CT)
---
Stay in Touch
School Library Coordinator