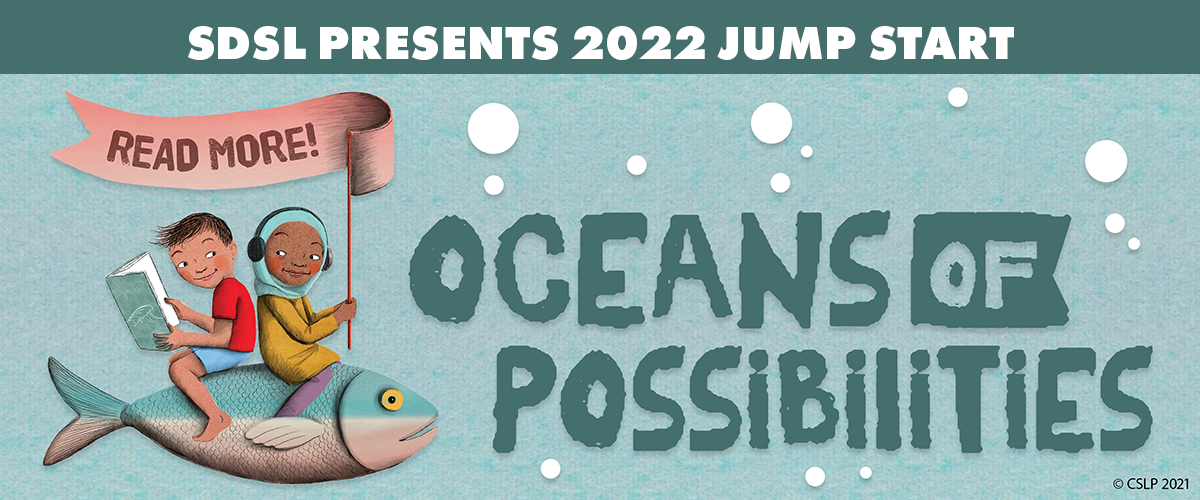 Jump Start 2022!
-- Oceans of Possibility --
Jump Start Playlist: Oceans of Possibilities
Were you unable to attend a Jump Start workshop in February/March? Would you like a refresher on what was covered?
Learn from Jump Start trainers how to implement CSLP programs by viewing 16 videos from early literacy to adult programming.
View SDSL Presentation with embedded links to must know information when planning your summer reading programs.
Check out programming planning guides submitted by Jump Start participants, performer resources and access the summer feeding poster to expand your summer plans!
---
---