As a citizen of South Dakota, your library card will provide a back-up method for access to State Library databases.
State Library cards are only available to South Dakota residents.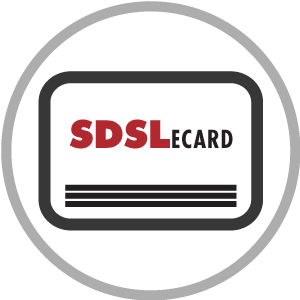 What does my SDSL eCard do?
Do research from the comfort of home by utilizing the databases:
Full-Text Journal Articles
Electronic Books*
Encyclopedias
Practice Tests
Genealogy**
Local History
* Electronic books do not include SD Titles to Go. For access to SD Titles to Go, please contact your local library.
** Ancestry Library is only available from "in library use only"
As a employee of the State of South Dakota, your SDSL eCard will allow you direct access to the following:
Personal Research Assistance
Research Materials
Specialized Services
Training Available
Frequently Asked Questions
Submit an electronic application. Applications are processed within two business days. Applicants will receive library card number by email.
By default your password is your last name in ALL CAPS (e.g. SMITH).
You can access the databases from inside any school, library or academic institution in SD, or at home WITHOUT needing a library card. A full listing of the online databases is available.