Swank K-12 Streaming Resources
The South Dakota Department of Education (DOE) has entered into a three-year statewide agreement with Swank Motion Pictures. Swank's K-12 Streaming platform offers exclusive access to over 30,000 movies, feature films, documentaries and foreign films to K-12 schools for instructional support. The State Library is working with Swank and SD schools to implement and promote this database.

The DOE and South Dakota State Library recognized the high demand for a video streaming option for educators. South Dakota educators and their students will have easy online access to films commonly used in K-12 subject areas including science, social studies, and English language arts. This agreement will provide an extra tool for SD educators to enhance lessons and provide online resources.
---
UPCOMING EVENT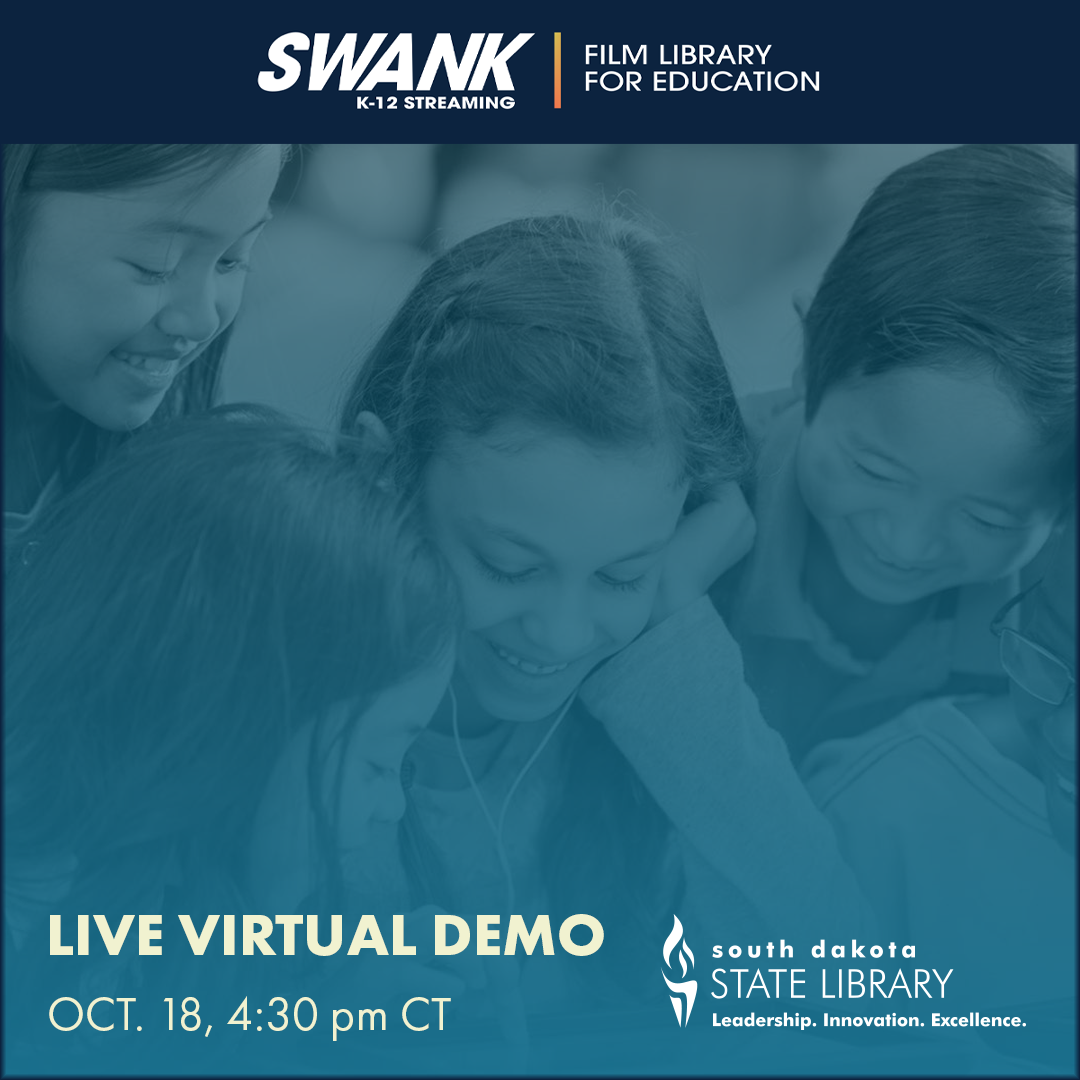 ---
Educator access only
You now have access to a curated collection of top, educational films which are click-and-play ready in your streaming library. You are also able to search the entire library of films and request new films be added with an approved lesson plan.
For those who have concerns about assigning titles to students, we recommend using Swank as an in school resource only. Questions on content/use can be directed to the South Dakota State Library staff.
Simply login with your k12.sd.us email address and password.
Swank K-12 Streaming Help Page includes topic specific help such as requesting movies, sharing movies and playing movies.
If you have issues logging into the Swank Streaming Platform, contact the K-12 Data Center by creating a support ticket or emailing help@k12.sd.us .
---
Assigning Movies to Students
Identify the movie you want to assign to students.
Ensure the movie is already available in your streaming library for viewing. When clicking a movie, if you see "Watch" and "Share" buttons, the film is available.

If you see a "Request" button, you will need to request access and wait for approval from your Swank Administrator prior to assigning the film.
Click "Share" on the movie page and select either the Direct Link or the LMS link.
The South Dakota DOE has single sign on enabled so students will simply log in using their existing DOE credentials.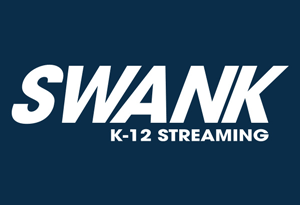 ---
The project is being funded with federal dollars available to the Department of Education through the American Rescue Plan.
---
Contact:
School Library Coordinator
Electronic Resources Coordinator
Providing these resources does not constitute endorsement of content found herein.
Databases are provided through a combination of funding from the South Dakota State Library and the Institute of Museum and Library Services.
See also Handouts and Downloads.