SEASHELL ACTIVITIES
---
MATERIALS
seashells, assorted
glue, glue dots and/or glue gun
craft/googly eyes
chenille stems/pipe cleaners
metallic acrylic paint, watercolors, markers, etc.
STEM project
Borax powder
water
measuring cups/spoons
container (glass or coffee mug)
Three different seashell crafts and activities. Great for sensory input. Suggested runtime: 45 min.
Melissa discusses how and why to clean and prepare seashells before decorating. Included is a Colored Seashells Chart to help save your time with tested methods on various ways to color the seashells. A STEM activity using borax to grow crystals on the seashells, if your group is older children. Finally, Melissa shows several samples of decorated seashells shaped as other animals including crabs, turtles, and more!
BOOK LIST
Beach by Elisha Cooper
Down, Down, Down by Steve Jenkins
How Deep in the Ocean? Ocean Animal Habitats by Monica Davies
RESOURCES
CSLP manual: Childrens, page 20-21
---
Jump Start Trainer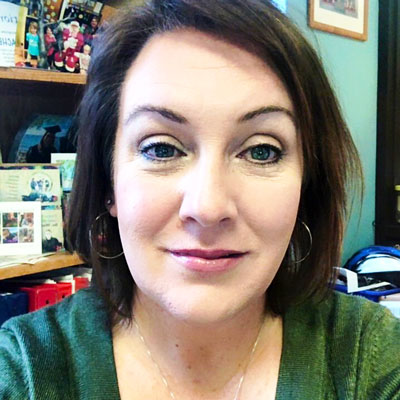 Melissa Hutmacher
Cozard Memorial Library
Chamberlain, SD
cozardlibrary@gmail.com
Children and Youth Services Coordinator