TISSUE PAPER WATERCOLOR & TEEN NIGHT
TISSUE PAPER WATERCOLOR & TEEN NIGHT
---
MATERIALS
movie, ocean themed, licensed
snacks/food, ocean themed
tissue paper, bleeding
watercolor paper (optional)
canvas and acrylics (optional)
disposable cups
gloves (optional)
plastic tablecloths
Participants use tissue paper to create watercolor backgrounds and place an ocean-themed silhouette on top. Easily modified to fit any ocean theme. This craft requires drying time, so be sure to plan a filler activity. Suggested runtime: 60—90 min.
INSTRUCTIONS
Megan discusses incorporating the craft Tissue Paper Watercolor with a Teen Night event.
Show ocean-themed film. You will need a public performance site license such as Swank Movie Licensing USA

Consider a one-time license for outdoor use at a lower cost.
Teens like an excuse to watch familiar films with friends. Consider movies such as Finding Nemo, Finding Dory, Moana, Little Mermaid, etc.

Provide materials and instructions for craft.

For more alternatives, consider canvases, acrylic paints, etc.

Provide ocean-themed food

Ask parents/teens/volunteers to provide food items if willing. Examples include Goldfish Crackers, ocean themed pudding/jello/parfait cups, blue Gatorade, fish themed cupcakes, star shaped sandwiches, imitation crab cakes.
ALTERNATIVE: TAKE AND MAKE
Have volunteers put together kits for Tissue Paper Watercolor Craft

Teens can be used here as well if you have any who are active in the library

Advertise kits and hand out to local teens
Do Facebook Live presentation on how to make the craft or film YouTube video with instructions and samples.

This can be done with a smartphone at decent quality
BENEFITS OF PROGRAM
Encourages teen participation in the library, can be duplicated with different films and crafts, low cost teen programming option, can be repeated on a monthly or weekly basis during summer reading and beyond.
---
BOOK LIST
RESOURCES
CSLP manual: Teen, page 276-278
Jump Start Trainer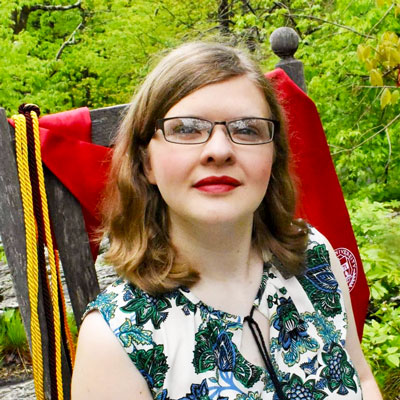 Megan Ferguson
Children and Youth Services Coordinator