COMMUNITY WATERWAY CLEANUP/StoryWalk®
COMMUNITY WATERWAY CLEANUP/StoryWalk®
---
MATERIALS
Cleanup
non-latex gloves
trash bags
recycling bags
grabbers/trash pickers (optional)
Storywalk®
blank yard sign
velcro/outdoor mounting tape
clear protective vinyl or laminating
picture book (2 copies)
hair dryer
scissors or box cutter
clear packing or shipping tape
RESOURCES
CSLP manual: Teens, page 215-216
Partner with a local park or conservation group to learn more about waterways in your community. After a guest speaker (optional), teens or families collect trash from a local waterway or park. Suggested runtime: 90 minutes.
INSTRUCTIONS
Identify a local waterway
Identify collaborators
Set a date and time
Locate supplies and snacks
Invite a guest speaker
Video timestamp: (0:00-5:30)
Additional Activity
Storywalk® is an innovative and delightful way for children — and adults! — to enjoy reading and the outdoors at the same time. Laminated pages from a children's book are installed along an outdoor path. As you stroll down the trail, you're directed to the next page in the story.
Video timestamp: (5:30-11:00)
Disassemble picture book, using heat gun and scissors or box cutter
Re-sort pages and double check!
Tape pages together
Laminate pages or use Con-TACT clear protective vinyl
Velcro pages to yard signs and install along path
PICTURE BOOK SUGGESTIONS
Rocket Says Clean Up! by Nathan Bryon and Dapo Adeola
Green Machine by Rebecca Donnelly
What if Everybody did that? by Ellen Javernick
We are Water Protectors by Carole Lindstrom
Water is Water by Miranda Paul
Trashy Town by Andrea Zimmerman
BOOK LIST
101 Ways to Help the Planet: A One Year Challenge by Gaia Appello
Going Blue: A Teen Guide to Saving Our Oceans, Lakes, Rivers, & Wetlands by Cathryn Berger Kaye and Philippe Cousteau (YA)
How to Change Everything: The Young Human's Guide to Protecting the Planet and Each Other by Naomi Klein and Rebecca Stefoff (YA)
Into the Deep: Science, Technology, and the Quest to Protect the Ocean by Christy Peterson (YA)
Generation Green: The Ultimate Teen Guide to Living an Eco-Friendly Life by Linda Sivertsen and Tosh Sivertsen (YA)
The Nature of Life and Humanity by Joseph Stadtmiller (adult)
---
Jump Start Trainer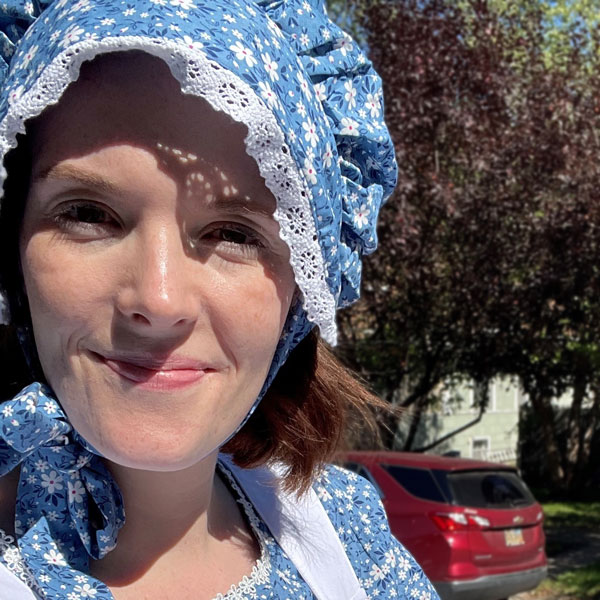 Sarah Jones-Lutter
Children and Youth Services Coordinator